by Jordan Wall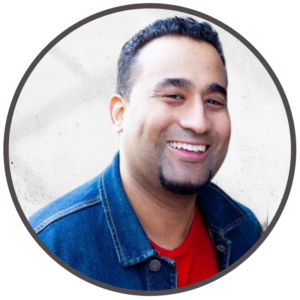 What does it say?
Matthew 4:1-4 (NKJV) Then Jesus was led up by the Spirit into the wilderness to be tempted by the devil. 2 And when He had fasted forty days and forty nights, afterward He was hungry. 3 Now when the tempter came to Him, he said, "If You are the Son of God, command that these stones become bread." 4 But He answered and said, "It is written, 'Man shall not live by bread alone, but by every word that proceeds from the mouth of God.'"
Matthew 4:4 (TPT) "The scriptures say: Bread alone will not satisfy, but true life is found in every word, which constantly goes forth from God's mouth."
What does it mean?
As Jesus is finishing a time of fasting, the temptation to take a shortcut is put in front of Him. His response was that it's not bread alone that brings satisfaction to us, but it is actually the words that come out of God's mouth. Jesus is saying that the bread is only going to bring a temporary satisfaction, but it won't be true fulfillment or nourishment. The thing that is really going to bring true nourishment, satisfaction, and fulfillment for life is hearing God speak to us.
What does it mean to us?
God wants to speak to us during this time of preparation. He wants to bring true satisfaction to us. It is important for us to remember that God's words will bring nourishment and true satisfaction to us.
Response
1) Take time to read the word of God. 2 Timothy 3:16 tells us that God's word will prepare us to fulfill the good works He has set up for us.
2) Engage with the Holy Spirit. 1 Corinthians 2:14 shows us that we can't receive the truths from God without being spiritual.
3) Open your heart to Jesus. In Revelation 3:20, Jesus tells us that He is standing at the door and knocking.  If we hear His voice and open the door to Him, He will come in and fellowship with us.  Jesus doesn't want to just have a business meeting with you. He wants to fellowship with you.
4) Make the decision today to not live by bread alone, but to live off the words of God for your life.