by Jonathan Dirmann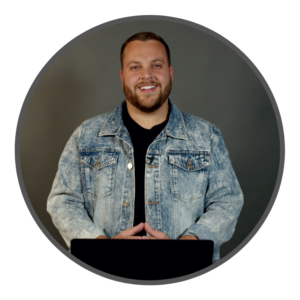 What Does it Say?
Luke 9:23-26 (NKJV) Then He said to them all, "If anyone desires to come after Me, let him deny himself, and take up his cross daily, and follow Me. 24 For whoever desires to save his life will lose it, but whoever loses his life for My sake will save it. 25 For what profit is it to a man if he gains the whole world, and is himself destroyed or lost? 26 For whoever is ashamed of Me and My words, of him the Son of Man will be ashamed when He comes in His own glory, and in His Father's, and of the holy angels.
What Does it Mean?
This passage in Luke tells us that when we're ashamed of Jesus, He will also be ashamed of us. It also points out that if we "gain the whole world," yet are ourselves destroyed, it counts for nothing. There is purpose outside of gaining more possessions. Particularly, we all have purpose in being unashamed of who Jesus is, advancing the gospel and making disciples.
What Does it Mean to Us?
Jesus calls us to "take up our cross daily." Well, what does that mean? For Jesus, taking up His cross meant that He sacrificed His own comfort and preferences specifically for the sake of others. Jesus is asking us to do the same. He's not asking us to take up our cross simply for the sake of doing something uncomfortable, but rather that we sacrifice our own comfort for the sake of others, as He did. And He asks us to do this every day.
Response

Do you take up your cross for the sake of others daily? If not, take a moment and ask the Lord how you could do this better in your daily life. Every single believer is called to play their specific part in advancing the kingdom of God.