by Mikael Burnette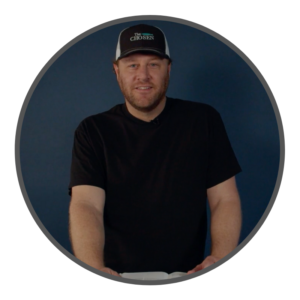 What does it say?
Ephesians 5:18-20 Don't be drunk with wine, because that will ruin your life. Instead, be filled with the Holy Spirit, 19 singing psalms and hymns and spiritual songs among yourselves, and making music to the Lord in your hearts. 20 And give thanks for everything to God the Father in the name of our Lord Jesus Christ.
What does it mean?
Being drunk with alcohol can bring devastation and destruction and even death. It is a counterfeit to being filled with the Holy Spirit. That is why the scripture says do not be drunk with wine, but instead be filled with the Holy Spirit. The passage suggests that singing psalms and words from our heart amongst ourselves and with one another and giving thanks to the Lord has a way of filling us up with the Spirit, keeping us filled and even refilling ourselves at times of spiritual drought, bringing refreshing to our souls.
What does it mean to us?
This should be a daily practice. This should be something we do not only because we love the Lord, but because we need the help of his Spirit. We need to come in to worship and praise with our brothers and sisters and fill one another up. We need to sing songs to lift our souls, to lift the heavy burdens, to be refreshed, not only to fill ourselves but also to fill one another with singing and giving of thanks to our Lord our God who is worthy of all our praise. As we do, He fills us with his precious Holy Spirit.
Response
Let us pray. Lord we love You with all of our hearts. You are our Heavenly Father and we praise You and we glorify You. [Begin to sing out your praise to the Lord with a song from your heart. Pick a favorite Psalm and sing it back to the Lord] We ask You to fill us with your Holy Spirit, to empower us not by might, nor by power, but by Your Spirit, Lord. Teach us to live for You. Strengthen us and build us up to live this life for You in a manner that is worthy, in a manner that is glorifying to You. Teach us to be those who advance Your kingdom on this earth. Teach us to be fishers of men and to make You proud. We love You, Father, with all of our hearts. In Jesus' name we pray, amen.