by Adonay Gutierrez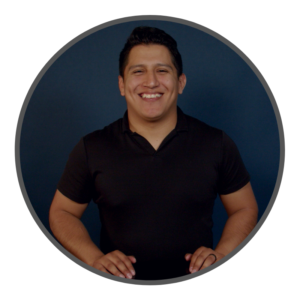 What Does it Say?
Mark 5:25–34 (NKJV) "Now a certain woman had a flow of blood for twelve years, and had suffered many things from many physicians. She had spent all that she had and was no better, but rather grew worse (Luke's Gospel says she spent all her livelihood). When she heard about Jesus, she came behind Him in the crowd and touched His garment (Luke's Gospel documents it as "the border of His garment"; Matthew's Gospel says "the hem of His garment"). For she said, "If only I may touch His clothes, I shall be made well." Immediately the fountain of her blood was dried up, and she felt in her body that she was healed of the affliction. And Jesus, immediately knowing in Himself that power had gone out of Him, (Luke's Gospel says "He perceived power going out of Him") turned around in the crowd and said, "Who touched My clothes?" But His disciples said to Him, "You see the multitude thronging You, and You say, 'Who touched Me?'" And He looked around to see her who had done this thing. But the woman, fearing and trembling, knowing what had happened to her, came and fell down before Him and told Him the whole truth. (Luke's Gospel says that she declared to Him in the presence of all the people the reason she had touched Him and how she was healed immediately.) And He said to her, "Daughter, your faith has made you well. Go in peace and be healed of your affliction." (Luke says, "Be of Good cheer; your faith has made you well".)
What Does it Mean?

Here we have a woman who had suffered for many years of sickness. One can even say that life (being represented by the blood) was flowing out of her body for twelve years. She spent all she had and was worse off then she was before. She heard of a Man who had the power to heal, and faith arose in her. When she approached Jesus, she saw that He was surrounded by potentially hundreds of people desperate to receive healing themselves or to witness these signs and wonders with their eyes.
When I read this story I can't help but see this woman as weak and fragile in the flesh, due to her condition. She sees Jesus in the midst of the crowd. These crowds were not gentle, like people passing through the halls of our local churches. These were hectic crowds, with shoving and pushing. This woman had to know that getting to Jesus wasn't an easy task. So she had established in her heart, "I might not have the opportunity to talk to Him, or even have Him touch me, but if I can touch the hem of His garment…if He is who the people say or describe Him to be…I know I can be healed." So, I see the image of a woman who is fragile and weak pushing through these crowds. I can't prove it from scripture, but I can't help but tell myself that the chances are that this woman was most likely pushed around and probably pushed to the ground. I can see this woman on the ground, yet keeping her eyes on Jesus, most likely crawling. Again, I can't prove that this happened in scripture, but I can't help but tell myself that if she was crawling. Chances are that she was probably getting stepped on, or having dirt kicked in her face, or even getting kicked herself, yet this woman determined to receive her healing was pushing through. All of a sudden, I realize why the Bible documented that it was the hem of Jesus' garment that was touched.
Could it be that the woman, despite the struggle, despite the hurt or the pain, pushed through even to the point of falling to the ground and crawling to touch the bottom stitching of Jesus' garment to receive her breakthrough?
Jesus told this woman, "According to your faith you have been made well," not necessarily according to His power. It was the power in Jesus that He received from the Father who healed her, but it was activated by her faith. The power of healing wasn't in the stitching of garment of Jesus. It was in her faith in Him.
What Does it Mean to Us?

So, here we are in Week 2 of 40 days of Preparation. We are all believing for something or someone. Now I think we can all agree that fasting and praying is not an automatic function of human nature. We must press in to stay disciplined or faithful to our commitment to Jesus. The Bible could have documented that it was the foot of Jesus that healed this woman. The Lord could have spoken to us as a church and said 365 days of fasting, or 21 days, or 3 or 1. The point is that the Lord has spoken to us and given us instructions. We have heard the word of the Lord to fast and pray that He would heal our land. So, when we we think about our commitments and our do's and don'ts, I wonder to myself if we all had the attitude of this woman who despite her state or struggle, and despite the obstacles at hand, pushed through to receive her breakthrough. How much more should we, who have easy access to our Lord and Savior Jesus Christ? He has so much more to offer us than just the bottom stitching of His garment. He has a better covenant for us with better promises!
Response

Aren't you glad the Lord is not in the middle of a crowd that you have to push through just to touch the hem of His garment? No, no, no, He will never leave us nor forsake us! When it comes to our fast, let's not see our human nature or inconvenience or struggle during our fast as a crowd that is in our way to get to Jesus. Let us be like this woman who pushed through to receive her breakthough despite the trials or tribulation.