by Jeff Little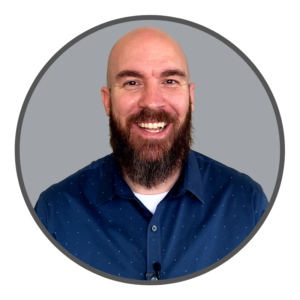 What Does it Say?
Jeremiah 33:2–3 (ESV)  "Thus says the Lord who made the earth, the Lord who formed it to establish it—the Lord is his name: 3 Call to me and I will answer you, and will tell you great and hidden things that you have not known."
What Does it Mean?
God is telling His prophet, Jeremiah, while he is in captivity and lamenting the apparent desolation of Judah and Jerusalem, that despite what it looks like, He has a plan. The Lord is inviting Jeremiah to call on Him and ask for what he would desire: a rebuilding, a return, a population full of the joy of the Lord in those places again. God is so incredible that He is bringing Jeremiah even the content of what to pray for as He lays out His plan … and in no small way, either. There is specificity here. This is visionary. God is painting a beautiful picture of restoration for the prophet. How could he NOT respond in faith and obedience to pray for God's will to come to pass?!
What Does it Mean to Us?
I see parallels in my own life of how God has spoken extreme vision to me, with His plans to build my life and circumstance, and when I was disobedient, He lovingly corrected me and brought me into clarity that I needed to repent and begin following His words of instruction. When I finally began to obey, and throughout years since, He has systematically revealed more and more of His plans of provision to me. (And He's funny, too, in how He does it. Just when I think I've seen all the blessing from that encounter, He pops up with ever-increasing blessing.)
Nearly 10 years ago, during a Wednesday night service on our Corona campus, as Pastor Caleb Tyler was preaching another incredible message, prompting us to live what we were hearing, I was internally praying, "God, just tell me anything You want and I'll do it." Sounds like a pretty good prayer… if God only would have believed it. I had given Him reason not to. I was praying super-spiritual sounding prayers with not much to show for it. He reminded me, "You won't do what I say … because I've already told you what to do and you haven't done it. Why should I tell you anything else? It would only be a waste of time."
So I immediately repented, remembering exactly what He instructed, and began working on it. In 6 months, the project was completed. Over the next 9 years, I'd be delighted to receive income from that endeavor, and in the last 3 years, the total annual amount has at least doubled every year! Not only that, but our tax situation has been benefitting, regardless of the income amount, because of that "employment status." It is like I had a business and didn't realize the tax benefits that, year after year, would allow us not only to not owe the government taxes, but also get refunds! God was providing with multiple streams from this one act of obedience!
This past year, my wife Jennifer, and I were praying, asking God to help us start a business. It felt like we were getting no clear response. It wasn't a "no," but there was no direction. We've collected some things, our garage is full of items for a potential business, but we haven't heard what direction to go. This is where it gets really exciting … God revealed to us during our most recent tax appointment that the business we wanted and needed He has already given to us, nearly a decade ago. It has been providing in ways we didn't realize, and will continue to provide in increasing ways as we give more attention to it! ONLY GOD could give one simple instruction, to pursue something that was fun to do, and turn it into so much good, in so many areas, over so many years, and fulfill even future prayers!
So the big question is, are we seeking Him, calling on Him, listening for His voice, and obeying His words?
God is telling His people, "I'm here. Seek Me. You'll find me when you seek Me with your whole heart. You'll come to me, asking for what you need, and I'll hear and respond. I'll meet your need." And in my case, I feel like He's distinctly pointing out, "I provided all this back when you first prayed! You're just seeing more and more of the fullness of My plan and provision as time goes on."
God is waiting for us to ask and trust Him to a greater degree than ever before. He is playing a multi-dimensional game and knows every possible move of every possible player. And HE WILL WIN––so let's build an alliance, really a reliance on God, linking up with Him so when He wins, we win!
Response

Proverbs 4:20-22 20 (ESV) My son, be attentive to my words; incline your ear to my sayings. 21 Let them not escape from your sight; keep them within your heart. 22 For they are life to those who find them, and healing to all their flesh.
As God speaks, and you've heard, treasure those words. Look back on what He has already spoken over your life, maybe in your devotional time, or this time of fasting, or even through a prophetic utterance from a brother or sister in Christ. Ask Him if there is more to explore there, something He intends to maximize or fulfill in this time. You may find your calling, your provision, your restoration in ways you've never dreamed of. Because God is that good … and He loves you enough to tell you what to do to live in the fullness of all the good He's planned for you.