by Mikael Burnette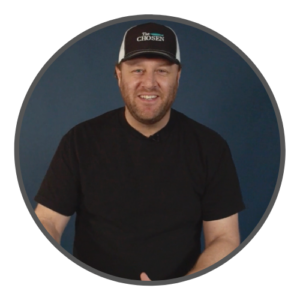 What does it say?
Isaiah 55:6–7 (ESV)
Seek the Lord while he may be found;
call upon him while he is near;
Let the wicked forsake his way,
and the unrighteousness man his thoughts;
Let him return to the Lord, that he may have compassion on him, and to our God, for he will abundantly pardon.
What does it mean?
That there is a time when the Lord may be found and there is a time when he is near. That no matter how wicked a man may be nor how unrighteous his thoughts are if he returns to the Lord, He will have compassion on him and if he turns to our God, he will be pardoned abundantly.
What does it mean to us?
Don't wait until it's too late, call upon the Lord now while He may be found. Call upon his name now while he is near. Forsake any wickedness and turn from any unrighteousness, whether it be in your conduct or your thought life. Stop now and repent and know that the Lord will pardon you and he will have mercy on you and show you His compassion. He loves you and wants to forgive you and heal you. He has wonderful plans for your life and wants to spend eternity with you. Don't wait until it's too late. Stop and repent and do it now and make a conscious decision to live for Him.
Response
In response to this let us pray together, let us humble ourselves and call out to the Lord our God who loves us and wants His best for us. Let us repent, turn from any wickedness in our lives, and receive His abundant pardon. Believe that He does indeed cleanse us from all unrighteousness, that we can walk in the righteousness of God without shame of our past, without any guilt. Our righteousness is as filthy rags, but when we turn to the Lord, He makes us white as snow and His mercies are new every day. You can repent now and from this day forward, you can live for Him. Know that He is near and He hears your prayers and He loves you.