by Carl McAulay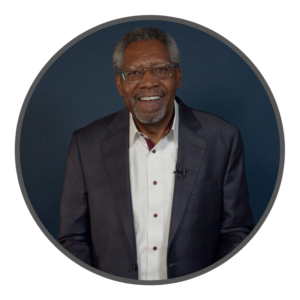 What Does it Say?
Ephesians 5:18–21 (ESV) And do not get drunk with wine, for that is debauchery, but be filled with the Spirit, addressing one another in psalms and hymns and spiritual songs, singing and making melody to the Lord with your heart, giving thanks always and for everything to God the Father in the name of our Lord Jesus Christ, submitting to one another out of reverence for Christ.
What Does it Mean?
The Apostle Paul wrote this letter to the saints (or believers) in Ephesus from a prison in Rome after he had spent three years ministering the gospel in Ephesus (Act 20:31). In our text, Paul is contrasting "getting drunk with wine," which was not uncommon in Ephesus, with being "filled with the Spirit." He warns that getting drunk with wine leads to debauchery. Debauchery is behavior that is excessively indulgent and depraved. The Greek word translated debauchery is the word "asotia."  It is a compound word. The Greek root word "sotia" means "safe, or life, or saved." But the "a" in front of it negates it. It is just like the devil to promise one thing like "Happy Hour" but deliver sickness, bondage, and death instead. But to be "filled with the Spirit" on the other hand is to follow in the steps of Jesus who, after He was baptized by John the Baptist at the Jordan River, was filled and then most importantly led by the Spirit (Luke 4:1).
Those who are drunk with wine are under the influence or leading of wine. Paul commands that instead of being drunk with wine we are "to be filled with the Spirit." The tense of the Greek verb translated "filled" not only commands us to be filled but it is more accurately translated "be filled and be filled again," or "be filled and refilled," or "be filled and continually refilled." It is an ongoing action, not a one-time event but a lifestyle. A lifestyle that is furthered and nurtured by believers speaking to one another from the scriptures like the Psalms and by singing hymns and spiritual songs to each other and as individuals making melodies in our own hearts to the Lord. The Apostle Paul goes on to say that this lifestyle of worship is further promoted in an atmosphere of thanksgiving, and submission. Paul writes in:
1 Thessalonians 5:18–19 (ESV). give thanks in all circumstances; for this is the will of God in Christ Jesus for you. Do not quench the Spirit.
Ephesians 5:20–21 (ESV) giving thanks always and for everything to God the Father in the name of our Lord Jesus Christ, submitting to one another out of reverence for Christ.
It is not always easy to give thanks in every situation but even harder to submit to giving thanks for every situation. To do this, you need the Holy Spirit to bring the promises of God back to your remembrance (John 14:26). Promises like "we know that all things work together for good to those who love God…" (Rom. 8:28), or though "many are the afflictions of the righteous … the Lord delivers him out of them all." (Psalm 34:19)
What Does it Mean to Us?
Paul's contrasting of being drunk with wine with "being filled with the Spirit" helps us to practically understand what "being filled with the Spirit" means. Being drunk with wine is to consume enough wine to be under the influence of wine or be led by the wine. We do not want to do this, but we do want to be so filled with the Spirit that we are led by the Spirit of God. One of the many reasons is found in 1 Corinthians 2:11–12:
For who knows a person's thoughts except the spirit of that person, which is in him? So also no one comprehends the thoughts of God except the Spirit of God. Now we have received not the spirit of the world, but the Spirit who is from God, that we might understand the things freely given us by God.
When we are filled with the Holy Spirit, the Spirit of God can bring us the thoughts of God and help us remember and understand the promises of God that have been freely given to us. Also, to be filled by the Spirit gives us power to live as disciples of Christ and be witnesses for Jesus from our backyards to the end of the earth.
Acts 1:8 (ESV)  But you will receive power when the Holy Spirit has come upon you, and you will be my witnesses in Jerusalem and in all Judea and Samaria, and to the end of the earth."
Knowing what is available to every Christian "filled with the Spirit," we should seek to be continually filled each and every day with the fullness of the Spirit like Jesus was.
Response
Knowing the relationship we can have with the Lord through the Holy Spirit, do we yearn to be continually filled with the Spirit so that we are full of the Spirit in every area of our life? Here are four steps that can help:
Confess and repent of any known sin, and walk in obedience.
Psalm 66:18 (ESV) If I had cherished iniquity in my heart, the Lord would not have listened.
1 John 1:9–10 (ESV) If we confess our sins, he is faithful and just to forgive us our sins and to cleanse us from all unrighteousness.
Isaiah 1:19 (ESV) If you are willing and obedient, you shall eat the good of the land;
If you have never been filled ask the Lord to fill you, or ask him to fill you again.

Luke 11:13 (ESV) If you then, who are evil, know how to give good gifts to your children, how much more will the heavenly Father give the Holy Spirit to those who ask him!"
James 4:1–3 (ESV) … You do not have, because you do not ask.
Believe that if you asked you received.
Mark 11:24 (ESV) Therefore I tell you, whatever you ask in prayer, believe that you have received it, and it will be yours.
Begin speaking the Word and worshipping with thanksgiving and humility.
Acts 2:4 (ESV) And they were all filled with the Holy Spirit and began to speak in other tongues as the Spirit gave them utterance.

Remember you have to open and close your mouth in faith. The Holy Spirit will not do that for you.

Ephesians 5:18_19 (ESV) … be filled with the Spirit addressing one another in psalms and hymns and spiritual songs, singing and making melody to the Lord with your heart,