by Kimberly Dirmann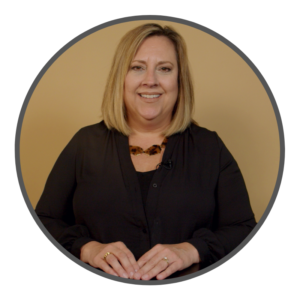 What does it say?
John 14:12 (NKJV)  "Most assuredly, I say to you, he who believes in Me, the works that I do he will do also; and greater works than these he will do, because I go to My Father."
What does it mean?
Jesus is preparing His disciples for His departure back to the Father and He assures them of two things: 1) that they will be enabled to do the same works He had done – preach the Gospel, heal the sick, cast out demons, raise the dead… and 2) that they will be enabled to do greater works than He had done. Greater in the nature of the miracles, such as in Acts 5:15 where Peter's shadow healed the people (Jesus had healed with the hem of His garment), and also in the quantity of miracles, because there would be multitudes of disciples doing these works for ages to come, and throughout the entire world.
Jesus gave the reason for this assurance – because He was going to His Father. In John 16:7, Jesus tells His disciples that it is actually to their advantage that He goes away (to the Father) because when He does, He will send the "Helper," the Holy Spirit. And when the Holy Spirit would come, they would receive power (Acts 1:8). The very same Holy Spirit that filled Jesus, led Jesus, and empowered Jesus to do great works, would also fill His disciples, lead them, and empower them to do what Jesus did and greater. Christ's work was not supposed to cease or diminish but rather to greatly increase!
No wonder Jesus said the best strategy was for Him to return to the Father! Jesus had been very fruitful, but through the power of the Holy Spirit inside of disciples, exponential multiplication was going to take place.  More people would come to Christ, more disciples would be made, more lives would be restored, more captives would be set free, more bodies would be healed…
What does it mean to us?
You and I and every believer are beckoned by our Lord to be continuously filled with the Holy Spirit, as Jesus was. Why? So we can be led and empowered, just like Jesus.  We are not meant to live average lives and do average works. We have been called to declare who God is boldly and to demonstrate who God is everywhere we go! We have been summoned to be filled every moment of our lives by the very Spirit of God so that we can display the immense love of God for all people and walk in His boundless power. This is God's plan for every believer. This is God's plan for you and for me.
If you've been uncertain of what God's will is for you, be assured that His will includes you doing the works that Jesus did and greater. It includes you leading many to Christ, discipling many, restoring many, setting many captives free, and healing many sick – not by your own might, not by your own power, but all by the power of Holy Spirit that abides in you…
Response
May the Lord awaken us to His will… May the Lord open our eyes to see His original design for each one of us and for every disciple!
Let's pray that we yearn every day to be full of the Holy Spirit, so much so that we yield ourselves fully to Him and not allow anything in our hearts or lives that would hinder His work in us and through us. Let's refute every lie that says—for whatever reason—that God won't do mighty things through us. Let's reject the lie that says living full of the Holy Spirit is not possible. Let's surrender to God's plan, agreeing with Jesus that we indeed are called to do His works and even greater. Let's ask the Holy Spirit to strengthen us to glorify Jesus on the earth and to accomplish the work He has given us to do. Let's rejoice that He has entrusted us and equipped us to be a part of this appointed time where multitudes will come to Jesus, follow Him, and do His works!