by Jeff Little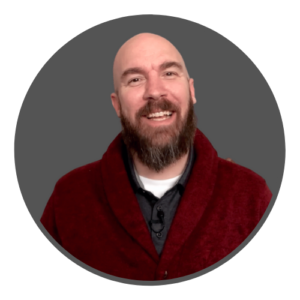 What Does it Say?
Psalm 91:14 Because he holds fast to me in love, I will deliver him; I will protect him, because he knows my name."
John 8:31–36 So Jesus said to the Jews who had believed him, "If you abide in my word, you are truly my disciples, and you will know the truth, and the truth will set you free." They answered him, "We are offspring of Abraham and have never been enslaved to anyone. How is it that you say, 'You will become free'?" Jesus answered them, "Truly, truly, I say to you, everyone who practices sin is a slave to sin. The slave does not remain in the house forever; the son remains forever. So if the Son sets you free, you will be free indeed."
Isaiah 61:1–3 /Luke 4:18 "The Spirit of the Lord God is upon me, because the Lord has anointed me to bring good news to the poor; he has sent me to bind up the brokenhearted, to proclaim liberty to the captives, and the opening of the prison to those who are bound."
What Does it Mean?
These passages express God's heart to His people who humbly and obediently walk with Him, in His ways, held in His hands, willing to be protected and delivered by Him because we trust Him, more than we trust ourselves, to protect and deliver from any and all of life's disasters, whether brought on by circumstance, certain people, or even ourselves.
God has made covenant promises to His people to protect and deliver, to break bondages and heavy yokes off of us so we can turn around in the power of His Spirit and do that same thing for others.
We show how much Jesus means to us when we spend significant time in the Word, learning from Jesus, renewing our minds, developing loving hearts of flesh instead of selfish hearts of stone.
When we are focused on self, satisfying our flesh or even our souls (that still need tutoring), we find ourselves practicing sin. Sometimes, we aren't even aware of our desperate condition, but God knows, and because of His love for us, He shows us our error and brings correction to improve us, making us more and more like Jesus.
No one I know enjoys being corrected or facing the fact that they were wrong, even by mistake. However, wise people, who are being trained by the Word will find themselves welcoming that correction because they realize it is God demonstrating His love, as the Good Father He is.
Jesus shares His mission with us, in the Great Commission, to go make disciples how He made them (and continues to make them through us)––bringing good news, putting broken hearts back together, setting captive people free… not condemning or harming, but loving. Are we on mission with Him? We are meant to be. Otherwise, we're on mission ALONE! And, as Tyler Perry wrote, "I Can Do Bad All By Myself." No one needs to teach children how to be selfish … we all start out that way, but we must not remain that way into "adulthood." We yoke up with Jesus, because it is easy and that burden is light. Otherwise, we are stuck, shackled, bound in a heavy yoke we were never meant to carry.
What Does it Mean to Us?
Because God is love, He recognizes love. When God looks upon our humble approach, He recognizes that as a relationship that deserves His gracious and merciful attention.
Response
We must ask God to forgive us for whatever we've done wrong, whenever that was, and continue to make repentance a lifestyle of returning to Him and His ways. He is faithful and just to forgive us and to cleanse us from all unrighteousness. When we humble ourselves under His mighty hand, He doesn't have to humble us … which is great news! And that cleansing will bring with it breakthrough and deliverance. Committing to God's ways in willing obedience, you become free from those shackles of self, the natural man, always pulling you down. Instead, you are raised to new heights, from glory to glory as by the Spirit of the Lord. Let's each pray that God will work in us both to will and to do for His good pleasure, and that the anointing of Jesus to proclaim good news, heal the broken hearted, and set captives free, will not only be received by us, but freely given by us to others all around us in need. Amen!