by Jordan Wall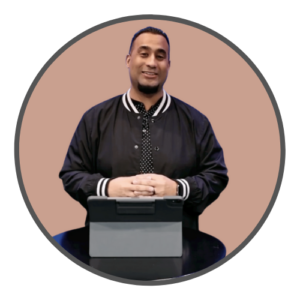 What Does it Say?
Psalm 37:1–7,9,11 (NKJV) Do not fret because of evildoers, Nor be envious of the workers of iniquity.For they shall soon be cut down like the grass, And wither as the green herb. Trust in the Lord, and do good; Dwell in the land, and feed on His faithfulness. Delight yourself also in the Lord, And He shall give you the desires of your heart. Commit your way to the Lord, Trust also in Him, And He shall bring it to pass. He shall bring forth your righteousness as the light, And your justice as the noonday. Rest in the Lord, and wait patiently for Him; Do not fret because of him who prospers in his way, Because of the man who brings wicked schemes to pass…9those who wait on the Lord, they shall inherit the earth … the meek shall inherit the earth, And shall delight themselves in the abundance of peace. (emphasis added)
What Does it Mean?
This Psalm address one of the most common issues that we face and so many become trapped in, which is fretfulness. Or, in other words, worry and anxiety. It's easy to become discouraged or worn down because of the increased darkness in our world, even to the point of falling into the very sin that we all want to avoid. In these verses, the Lord gives comfort and instruction for His people to overcome and receive breakthrough. First, God's instruction is to not fret; do not be worried, anxious, or stressed out. Though it may seem like evil is triumphing over good and darkness over light, their defeat will soon come. And as a result of the Lord assuring His people of the future outcome, He then gives four keys to breakthrough and deliverance.
The four keys are:
Trust in the Lord
Delight yourself in the Lord
Commit your way to the Lord
Rest in the Lord and wait patiently for Him.
As these four keys are put into practice anxiety, worry and even weariness will go away. And breakthrough will come!
What Does it Mean to Us?
As we take this time of fasting and praying we're not trying to earn points with the Lord.  Instead we're disconnecting from the things of this world that cause us to become fretful and to even compromise our values and faith in the Lord, and we're connecting even more to the Lord. As we putting into practice the four keys, there are four results that will happen in our lives: 1) As we trust in the Lord, we'll feed on God's faithfulness; 2) As we delight in the Lord, God will give us the desires of our hearts; 3) As we commit our way, or roll every concern over unto the Lord, God will take care of each concern we bring to Him; 4) As we rest and wait on the Lord, God will cause us to possess the promises He has for us and have full peace.
Response
Let's do exactly what this Psalm says to do. Instead of complaining or only talking about how bad things are, take time to tell the Lord of your trust in Him in each situation, even sing out to the Lord this declaration. Remind yourself and tell God how good it is to live with and for Him, how good it is to serve Him and walk in His ways. Read God's Word, and meditate on His scriptures that assure us of His deliverance and breakthrough in our lives, such as Isaiah 61:1–3 or Psalm 91, along with many others. And slow down, turn the noise off, and listen to what God has to say to you right now.