by Jerry Dirmann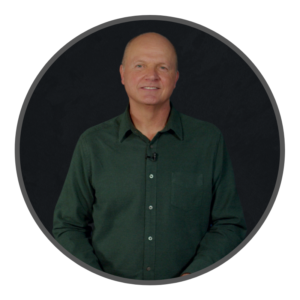 What Does it Say?
James 1:5–8 (ESV)  If any of you lacks wisdom, let him ask God, who gives generously to all without reproach, and it will be given him. 6 But let him ask in faith, with no doubting, for the one who doubts is like a wave of the sea that is driven and tossed by the wind. 7 For that person must not suppose that he will receive anything from the Lord; 8 he is a double-minded man, unstable in all his ways.
 
What Does it Mean?
This passage reveals several important truths: First, that if people need wisdom or direction, they should ask God for it. It's easy to Google things, or read books, or ask other people, and all of those can be good things to do. But God's Word tells us that we should pray and ask God to give us His wisdom and direction. Second, that if people sincerely ask God for wisdom, He will give it to them "generously." So He's not going to hold back any wisdom from people who seek Him for it (that's good to know, isn't it?). And third, and our primary point, when people ask God for wisdom or direction, they need to believe that God gives it to them. That's not putting faith in themselves that's putting their faith in God's Word. Verse 5 clearly says, "it will be given him." James goes on to explain that people who doubt are being pushed around by circumstances, feelings, and opinions, and that because they are wrestling with two or more options in their minds, they are not in faith, and shouldn't expect to receive anything from the Lord. Did it really say, "anything?" Yes, it does! So the consequences of being double-minded are not limited to asking for wisdom.
autocad 2018 crack boz digital labs sasquatch crack f1 2015 pc download zmodeler crack
What Does it Mean to Us?
Many of us have sincerely asked God for direction for our callings, and that's good. The question is, are we confident that God has given us that direction? If not, then we will not walk in the wisdom and direction of God. And as if that consequence was not enough, James teaches us that whenever we walk in double-mindedness, we should not expect to receive anything from God (that's not good). So what should you do if you're not confident in God's direction? You should go back and read James 1:5–8. And then you should let God know that 1) you have sincerely asked Him for wisdom, 2) that you trust His Word, and 3) that you therefore believe that He is indeed giving you His wisdom and direction. By doing these things you are putting your faith solely on God's Word.
Once you've done these things, you can run with what the best wisdom you have with confidence, knowing that it is from God.
Response

Thank God for the direction you've received.
Write it down.
Begin declaring that this is the will of God
Starting following that direction in faith.