by Jerry Dirmann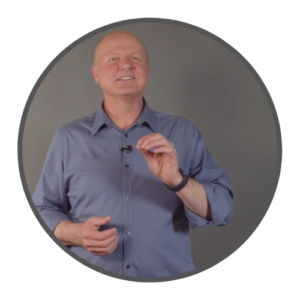 WHAT DOES IT SAY?
Joel 2:11–19 (ESV) The LORD utters his voice before his army, for his camp is exceedingly great; he who executes his word is powerful. For the day of the LORD is great and very awesome; who can endure it? 12 "Yet even now," declares the LORD, "Return to me with all your heart, with fasting, with weeping, and with mourning; 13 and rend your hearts and not your garments." Return to the LORD your God, for he is gracious and merciful, slow to anger, and abounding in steadfast love; and he relents over disaster. 14 who knows whether he will not turn and relent, and leave a blessing behind him, a grain offering and a drink offering for the LORD your God? 15 blow the trumpet in zion; consecrate a fast; call a solemn assembly; 16 gather the people. Consecrate the congregation; assemble the elders; gather the children, even nursing infants. Let the bridegroom leave his room, and the bride her chamber. 17 between the vestibule and the altar let the priests, the ministers of the LORD, weep and say, "spare your people, O LORD, and make not your heritage a reproach, a byword among the nations. Why should they say among the peoples, 'Where is their God?' " 18 then the LORD became jealous for his land and had pity on his people. 19 the LORD answered and said to his people, "Behold, I am sending to you grain, wine, and oil, and you will be satisfied; and I will no more make you a reproach among the nations.
WHAT DOES IT MEAN?
This portion of scripture is part of a prophetic judgment against the people of God in judah and jerusalem. Though God had answered the cries of the children of Israel many years before and brought them out of the bondage of slavery in Egypt with strength and great wealth, though he led them into the promised land and gave them each their own property, farms and livestock with which to do business, and though he abundantly blessed Israel and made them the wealthiest and most powerful nation on earth under kings David and Solomon, the people of God began to use their freedom and prosperity to serve false Gods, idols, and perversity. They became enslaved once again; this time to the bondage of sin, rebellion and wickedness. Year after year God called for their repentance, but year after year they refused to sincerely repent. And now, after an extended period of God being patient, they were experiencing suffering from their prolonged rebellion. So God, through the prophet joel, was letting his people know that even though this current level of judgment felt bad, the day of the Lord was coming shortly which would bring a much stronger and more serious level of judgment. God gave them two options: they could either ignore his warnings, continue to sin, and be unnecessarily destroyed, or they could repent and begin to receive restoration by God's abundant mercies.
WHAT DOES IT MEAN TO US?
Many of God's people today have been saved, delivered and blessed by God. They have testimonies of how God had answered them, forgiven them, and loved them. Some of their testimonies are of powerful and supernatural deliverances. But as time went on, they began to give in to sin and compromise. Things that God had delivered them from were allowed to creep back into their lives. And with them, other sins and compromises came. Although God spoke to them, and even sent people to warn them, they wouldn't repent. Instead, they justified their sin, and began telling people why it was okay to allow such things to be part of their lives; things which were clearly forbidden in God's Word.
Today God is announcing that the day of the Lord is near, and that it's imperative that we repent now. This repentance is not merely saying, "sorry God!". This must be a true repentance. A repentance that expresses the Godly sorrow of remorse for all sin and rebellion. A repentance that confesses our sin to God and declares it to be unacceptable going forward.
The message from God is this: I don't want to bring judgment. I want to bring forgiveness, blessing and deliverance. If you will repent of all of your sins and return to me, and follow me, I will have mercy on you. I will forgive you. And I will begin restoring you.
RESPONSE
I want to encourage you to come before the Lord with honesty, humility and remorse. Spend time repenting of every sin you can think of. Physical sins, spiritual sins, sins of the eyes, sins of the ears, sins of the heart and mind, sins of the hands, and sins of the mouth. Include sins against family members, sins against other people, sins against God, and sins against yourself. Let God know that after all he has done for you, there is no excuse for committing and allowing such things to be part of your life. Ask him to wash you and cleanse you by the blood of Jesus. Let him know that you are returning to him and submitting under his lordship. And call upon him for his strength to leave behind every one of those sins and to begin doing the things that he has called you to do.
And then end by thanking God for his forgiveness from every sin, and for his strength to walk in righteousness and obedience.