By Adonay Gutierrez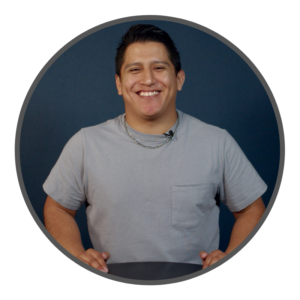 What does it say?
James 1:2-8 (NKJV) My brethren, count it all joy when you fall into various trials, 3 knowing that the testing of your faith produces patience. 4 But let patience have its perfect work, that you may be perfect and complete, lacking nothing. 5 If any of you lacks wisdom, let him ask of God, who gives to all liberally and without reproach, and it will be given to him. 6 But let him ask in faith, with no doubting, for he who doubts is like a wave of the sea driven and tossed by the wind. 7 For let not that man suppose that he will receive anything from the Lord; 8 he is a double-minded man, unstable in all his ways.
What does it mean?
Here we see instructions on what to do when we are confronted by trials, best known as people problems, difficulties of life, or things that seem to be out of our control. The Bible actually addresses our emotions first when we are confronted with these things. First, it says to count it all joy. Now, how many of you would agree that being joyful in the most inconvenient day of your life, or the worst day of your week is not easy, but that's what the Bible tells us. It actually produces patience in you. Then it shifts to address our understanding of our situation. It says, "if any of you lack wisdom let him ask of God, who gives to all liberally". Why would we need wisdom in moments of trials? Because based on your understanding of a situation, you react and speak or do something about it, which is your God-given authority and dominion over this earth. You see, the enemy wants to use people problems, or sin, or bondages to cause you to react and act in a way that goes against God's will, or His ways. This is why it is so important for us in those situations to first count it all joy; don't let it upset you. Then do what? Ask God. He will give you insight to the situation at hand, and give you peace. God wouldn't instruct us to ask if He wouldn't give us the answer. It says He gives liberally, meaning He is not holding back His words. He wants to speak to His people, but He encourages us to ask, "why?" Why doesn't God just give us wisdom without asking? Because it takes faith to ask. The difference between me asking God for wisdom and me just talking out loud is my faith in God, and My faith in His ability to speak to me, and my confidence in hearing His voice. Look what it says to the person who doesn't do that. It says not only will he not receive from God what God is trying to say, he will also be tormented with whether or not he reacted or did the right thing, or whether he heard God or not. And he will be unstable in everything he does. In other words, no fulfillment or peace about where he is going in life and how he is going about it.
What does it mean to us?
I share with people all the time, our mind is not a compass for life. It is a process center. It processes data, information, emotion, and cause and effect. It is not meant to lead our life or make decisions for us. It is meant to help you form an opinion, sure, it can create hypotheticals, of course, but you are not meant to live in the thoughts of your mind. That's why 2 Corinthians 10:5 teaches us to bring our thoughts captive to the obedience of Christ. Meaning there are thoughts that disobey Christ. So what should we do when confronted with a hardship? Count it all joy. Then ask God, "Lord make sense of this situation, why did it happen? Is it the result of my disobedience? Is it an attack from the enemy? Is it out of my control? Whatever it is, help let it create patience in my life, and tell me how to respond to it. If you read your word daily, and meditate in it, and pray to Him and ask, I know He will give you wisdom liberally without holding back. Don't be stuck in your mind going back and forth whether or not you are hearing God. Trust His Word. You asked in faith without doubting and He will speak.
Response
I believe with all of my heart that just how you were created to breathe, God created you with the ability to hear His voice, so count it all joy, ask and He will speak.