by Yolie Arévalos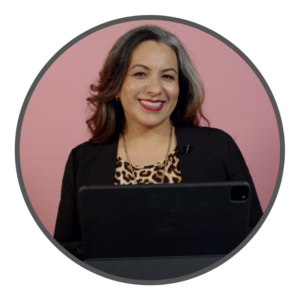 What Does it Say?
John 10:1–5 "Most assuredly, I say to you, he who does not enter the sheepfold by the door, but climbs up some other way, the same is a thief and a robber. 2 But he who enters by the door is the shepherd of the sheep. 3 To him the doorkeeper opens, and the sheep hear his voice; and he calls his own sheep by name and leads them out. 4 And when he brings out his own sheep, he goes before them; and the sheep follow him, for they know his voice. 5 Yet they will by no means follow a stranger, but will flee from him, for they do not know the voice of strangers."
What Does it Mean?
A little bit of background in what had happened just before Jesus spoke this … Jesus Himself was speaking, and He was responding to some of the Pharisees that were with Him when He went to find the blind man that He had healed on the Sabbath. The Pharisees had questioned the healed blind man and, in their religious blinding ways, they could not SEE that this was God's doing and therefore cast the blind man out. Jesus went and found the blind man and said to him, "Do you believe in the Son of God?" The blind man, not understanding that Jesus was asking if he (the blind man) believed in Him, asked Jesus, "Who is He, that I may believe in Him?" Jesus then let him know, "It's Me, the one who is standing in front of you talking to you." Well, the once-blind man then said, "I believe." He had basically just invited him into the family. Jesus was now addressing the religious leaders and telling them that they were the blind ones for not seeing what was right in front of them.
Now to our passage … Jesus then continues to speak and explains that those who do not enter the "sheepfold" by the door, in other words through Jesus, are like thieves and robbers. In other words, they aren't a part of the family; it's only through Jesus that we are His sheep.
What Does it Mean to Us?
Well, let's look at it again now in this context … Verse 3
3 To him the doorkeeper opens, and the sheep hear his voice; and he calls His own sheep by name and leads them out.
As those who have made Jesus Lord, we have gone through the right door, the ONLY door. So, WE HEAR HIS VOICE! And how precious that He calls us by name. Out of the multitudes of sheep, you are not just one of the bunch, but you are called by name.
Shepherds know each one of their sheep, they know their birth marks, their tendencies, and who wanders more than others. All that stuff. BUT sheep also know the voice of their shepherd. I have heard that when multiple shepherds come together and the sheep intermingle in a field, that when it's time to leave, the shepherd will call their own sheep. They have a distinct call that is unique to them, a whistle or special sound. And immediately those sheep, his sheep, start to follow the sound of that shepherd's voice, and though other shepherds are calling out to their sheep with their own sound, those sheep do not follow them. They know the difference between the "stranger's" voice and their own shepherd.
People of God, we KNOW our Shepherd's voice. You may be like a young Samuel (the prophet) when he heard God calling him at night and he wasn't sure if it was Him. So he went to Eli thinking perhaps it was Eli who called him. Three times God called Samuel but, rest assured, he was hearing God. Likewise, so are you.
You may be like Moses turning aside, and suddenly you see something unusual (burning bush), but you hear the Lord's voice telling you, you are on holy ground, and He is about to give you the instruction of your life.
You may be like Noah, in the middle of a wicked and dark world where it seems like things can't get any worse, and He is drawing you to Himself to give you the blueprint for a ministry that will save hundreds of thousands of people.
You may be like Elijah, who in the middle of running for his life, hidden in a cave, God called him out. You may have heard the wind and seen the fire, but it is through God's "still small voice" that you will hear Him speak.
You may be like Jeremiah, who was young, and the Lord tells him to open His mouth wide. He will fill your mouth so that you can speak His words and impact the people around you.
I could go on and on, but the point is … we are His sheep, He speaks to us and we KNOW His voice!
Response
Lord, THANK YOU! Thank You that we are Your sheep, that You call us intimately by name and that we know YOUR voice over all other voices. We pray that we would be so tuned into Your voice that we would recognize it immediately, that it would become so familiar that we listen for it always; not just sometimes or even once a day but all day, every day, and even in the night watches. Whatever You want to speak to us in this hour, Lord, we say individually, "HERE I AM." Speak, Lord, for your servants, Your sons and daughters, are listening and ready to follow You!
In Jesus' name, amen!
Hdpcgames WindowCrack portabledownloads getmecrack windowsactivatorpro