by Ty Austin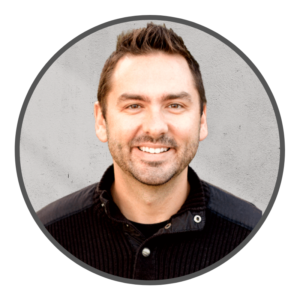 What does it say?
John 10:14-16, 27 (ESV) "I am the good shepherd. I know my own and my own know me, 15 just as the Father knows me and I know the Father; and I lay down my life for the sheep. 16 And I have other sheep that are not of this fold. I must bring them also, and they will listen to my voice. So there will be one flock, one shepherd.
27 My sheep hear My voice, and I know them, and they follow Me."
What does it mean?
This passage is directly taught and spoken by Jesus. He shares His very personal and caring role as a shepherd and correlates it directly to us, His sheep, hearing His voice. There is such an intimate picture of the hearing of His voice that shows the relationship He desires us to have with Him.
Jesus also speaks from a place of knowing us. Notice that, in verse 27, Jesus states that He knows us, His sheep. So when He is speaking, it is from an intimate knowledge of who we are. Luke 10:27 even says that "all of your hairs are numbered", meaning He knows details about us, even to the number of hairs we have. Jeremiah 1:5 says, "Before I formed you in the womb, I knew you…"
Jesus speaks from a place of knowing us and those who hear Him follow Him.
What does it mean to us?
The simple, but powerful truth from this passage is the intimacy of hearing the voice of Jesus and our response is to follow Him. We can take great comfort and trust that Jesus is leading us in a way that is good for us. In fact, it is the best for us.
Jesus identifying Himself as the "good Shepherd" gives us the peace to know that we can follow Him with full assurance that he will lead us with His voice to good pastures and peaceful meadows that are specific to us, even designed for us.
Response
Part of hearing Jesus speak is yielding yourself as one of His sheep. Allow Him to take the lead and even repent for places that you have taken the role of the shepherd. As you begin to hear Him, respond by letting Him know that you will follow and you surrender to His will and way. In fact, pray this out loud:
"Lord, forgive me for any area that I have not heard and followed You. I choose today to hear Your voice and I willingly follow You. I trust that You know me intimately and will lead me to good places that are exactly what I need. I trust that following You will lead me to the best places, places I could not have gone by myself. I yield my path and my future to Your leading.